Like honey, there are many variations in the beautiful colors of beeswax. Depending on where the comb was harvested from, it can be a very light cream color, a soft, warm golden hue, or have very rich brown tones.
Cappings wax has a very light cream color and is the precious wax that covers and protects the honey. Because it is the purest form of all, it is mostly saved for our skin-care hive products.
Candle wax is the beeswax harvested from any extra honeycomb from un-usable frames, damaged comb or burr comb. It is then put into our homemade solar wax-melter. The sun heats the inside of the melting box to a temperature of at least 145 degrees. The beeswax melts and then drips into a catch-pan at the bottom. Once it cools and hardens, we remove it from the drip-pan and use it as needed. Depending on how old or dirty the beeswax is, will depend on how many times we will have to clean the wax before use.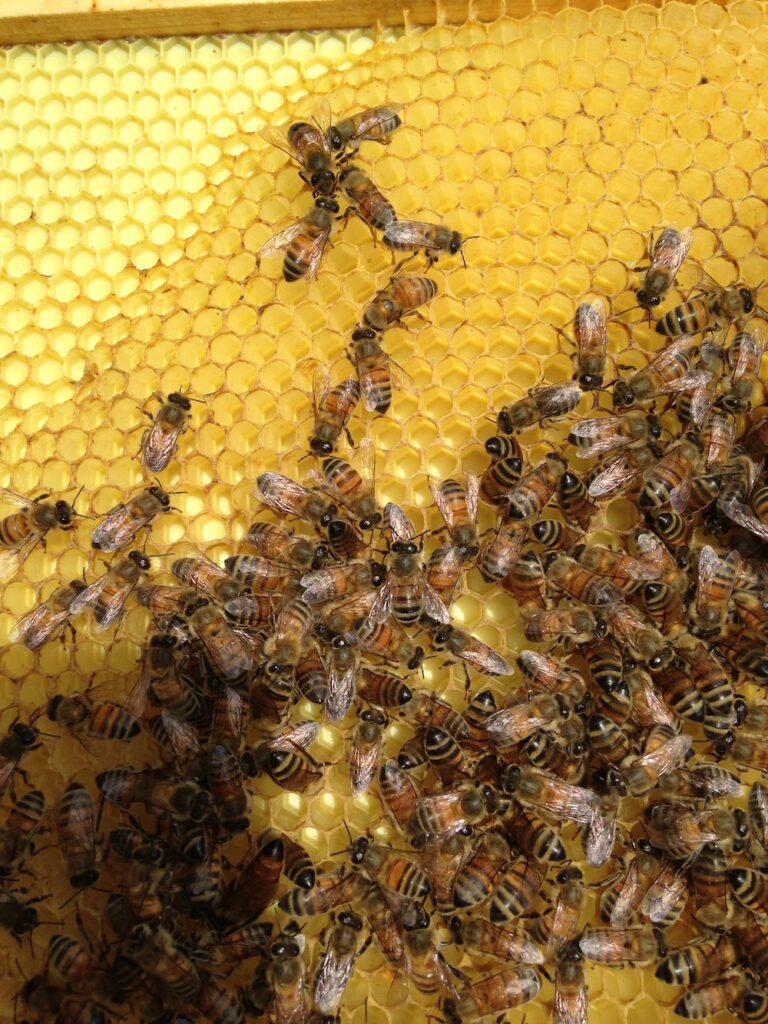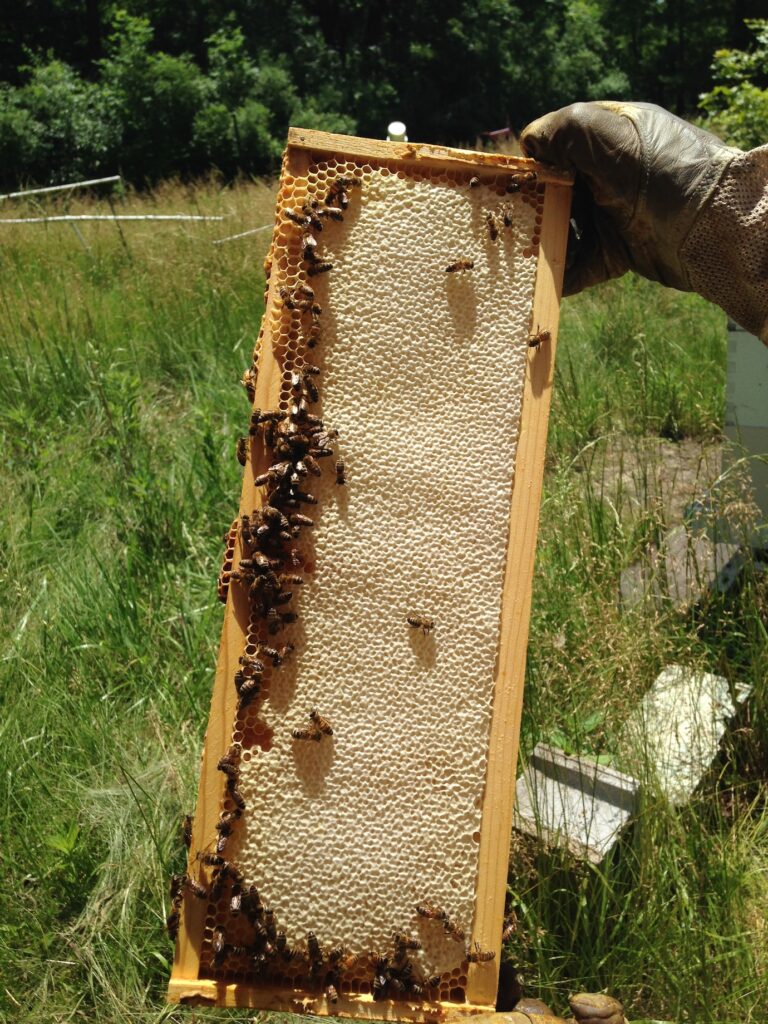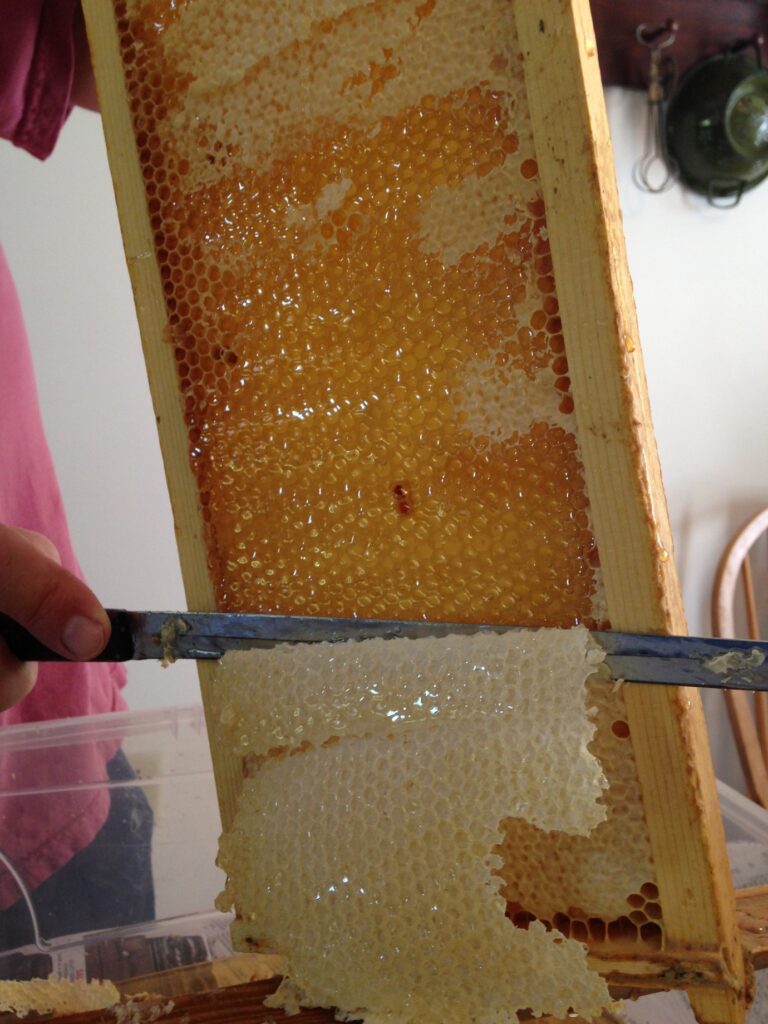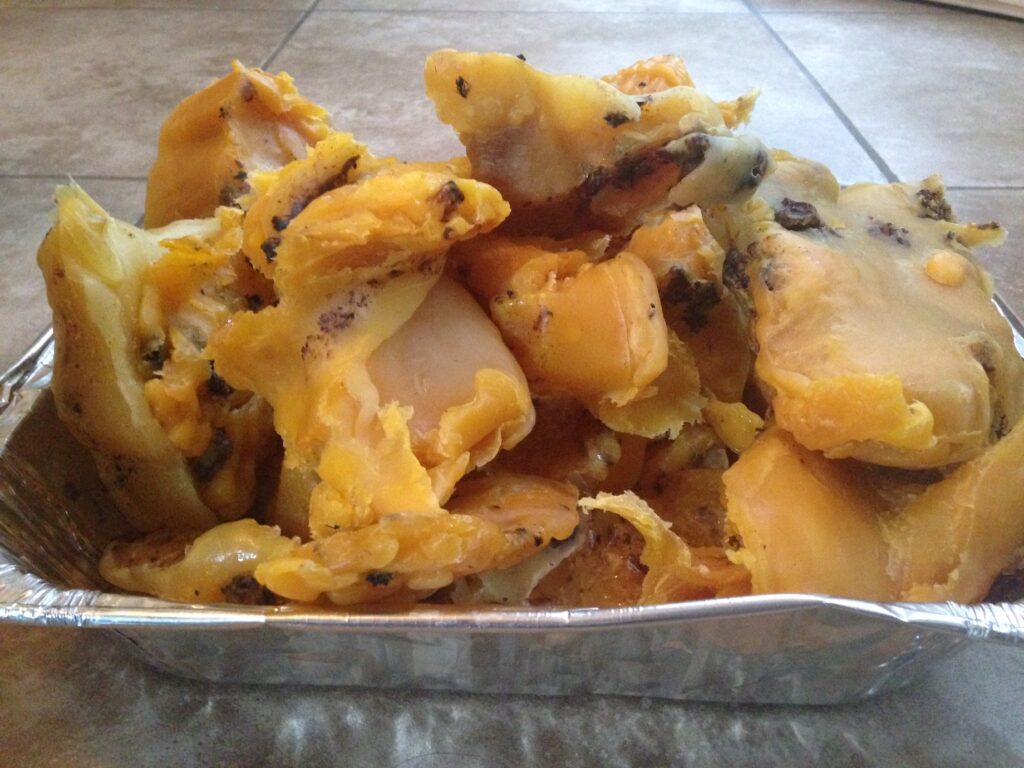 Learn more about Beeswax HERE