As you read documentation about honey being found unspoiled in King Tut's tomb as well as findings from other Egyptian archaeological excavations that verifies the honey as being from 5,500 years ago, you can't help but have a sense of awe. Hieroglyphics show honey being used even long before then.
Honey is known as the super food and it's really no surprise as to why it is touted as so, to a Beekeeper. We get to see the amazing things that honey bees do, up close and personal. What a privilege it is and it shall never be taken for granted!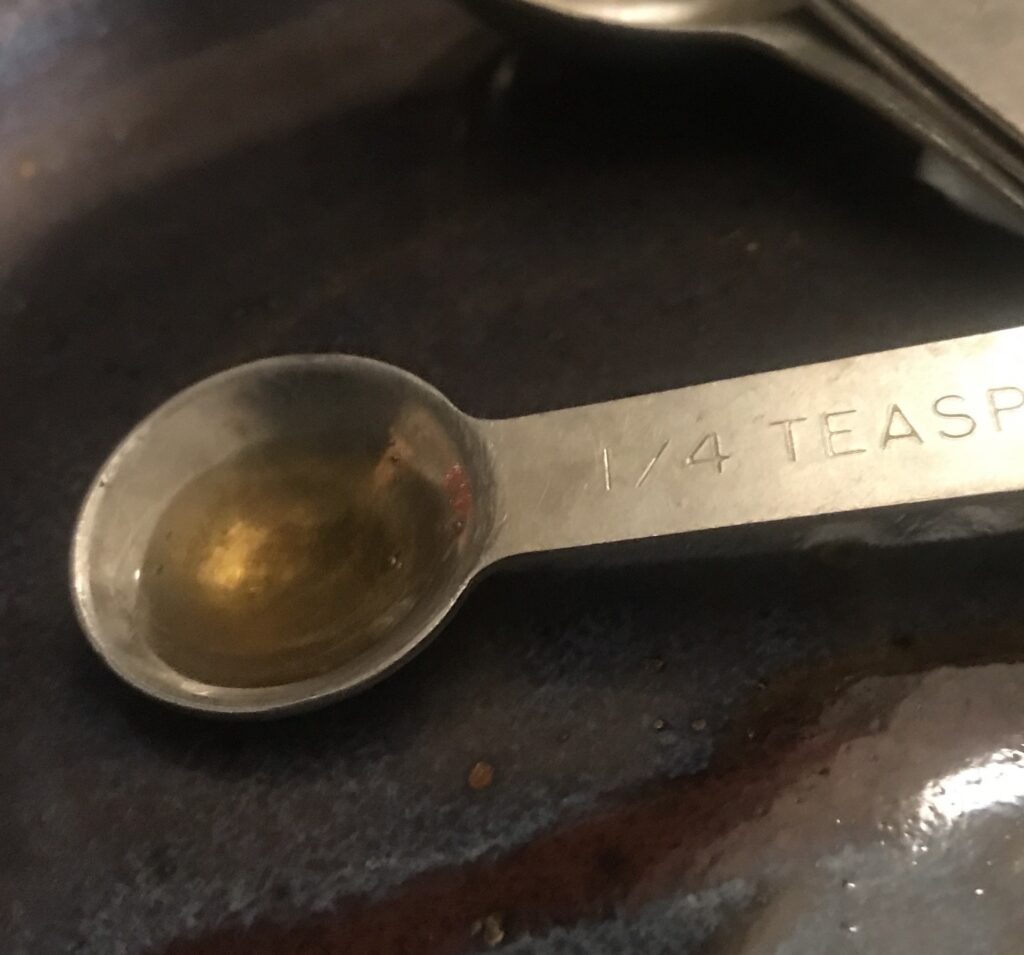 This photo is close to what one-eighth of a teaspoon of honey looks like. It looks like a lot in the large picture, but in reality it's only a few drops. Check your kitchen utensil drawer for your measuring spoons and see what it really looks like. Not likely can you find a set of measuring spoons with an eighth tsp. option. Most start with only one-quarter teaspoon.
Here are a few links to great interesting articles on the subject: